Welcome to AM PM Veterinary Hospital
At AM PM Veterinary Hospital in Yorba Linda, CA, our highly skilled and experienced team is dedicated to providing exceptional veterinary care for your beloved dogs and cats.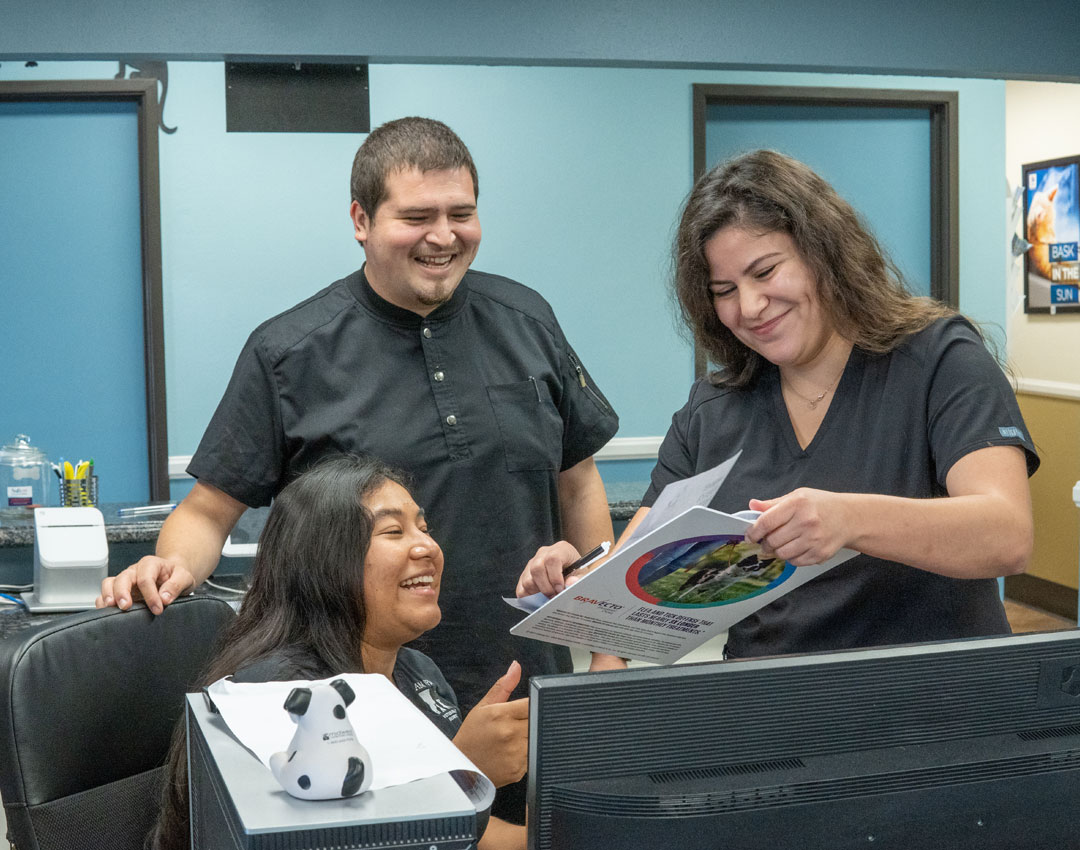 Kim V.
Reviewed via Google
Great experience! We needed our dog seen after hours, and this office accommodates without outrageous price gouging. Great people and service. Highly recommend.
Kate S.
Reviewed via Google
Excellent service. Kind staff. Dr. Bajwa explained my dog's diagnosis and our options clearly and concisely. He was kind and empathetic. Would definitely recommend this office.
Connie Q.
Reviewed via Google
They were very professional and friendly. Offering different options to choose from to make our cat better. Reasonable price. Very compassionate. Highly recommend them for your family pet.
Veterinary Services
Wellness, diagnosing and treating, surgery, and more.
Our Mobile App
Get reminders, schedule appointments, and more.
About AM/PM Veterinary Hospital
AM/PM Veterinary Hospital is a full-service animal hospital in Yorba ​Linda, CA. Our goal is to treat every pet that walks through our doors as though they are one of our own. No matter what brings you to AM PM Veterinary Hospital, we will always provide top-notch veterinary care in a friendly atmosphere that puts you and your pet at ease.
Meet Our Veterinarians & Staff
At AM PM Veterinary Hospital, our experienced staff provides comprehensive medical services for dogs and cats of all ages. Our passionate veterinarians are dedicated to providing innovative veterinary care and collaborating with you as a partner in your pet's medical care. They understand your pet's unique place in your family. Our veterinary team comprises of highly trained staff members dedicated to exceptional service. Our friendly and knowledgeable team is here to answer your questions and address your concerns.
Complete Veterinary Care for Dogs & Cats
Our goal at AM PM Veterinary Hospital is to maintain the best health for your dogs and cats. We advise routine pet checkups, vaccines, and other procedures to offer your pets the best opportunity for a long and healthy life. When your pets aren't feeling well, we are here to help.
Real Testimonials from Real Clients
Your lovely words mean the world to us, and we appreciate you telling us what you think.
Janet P.
Everyone at this office is very friendly, and the doctor is knowledgeable and passionate about animals. Our dogs love going there. They never try to upsell you on stuff your pets don't need but do point out issues of concern. The prices are also reasonable.
Jackie G.
I like this place. The staff is very nice, friendly and helpful. I can't review the dr bc i haven't had any interaction with him. My dogs seem to be well taken care of and that's all that matters. Also, there's rarely a wait. It's a little pricey but what vet isn't. I highly recommend them.
Michael S.
I love the fact that they will come out to the car and get my dog. Every time we go to AM/PM Vet they are always so nice and helpful. I don't feel like I'm always being upsold on something my dog doesn't need. I recommend this vet to all of my friends